I came across this fun website where you take a quiz to determine which princess you are. Most girls at one time or another have wanted to be a Disney princess. Here is your chance to find out which princess you are. This was very quick and fun.
You Are Cinderella!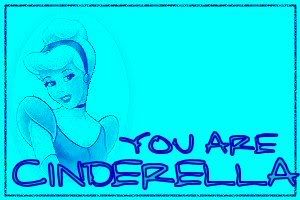 Dignified and hard working. With a gentle and soft-spoken manner you have something many people don't. Patience. Even through the moments of heartbreak you're still able to hold onto all of your hopes and dreams. Bide your time; your dream will come true.
Which Disney Princess are you?
~Allison